Kristian Lees-Bell - Singer
  Singer Kristian has had a rather unusual route into singing. After taking a series of vocal classes as an expat in Shanghai with former Harvard jazz professor and pianist Steve Sweeting, Kristian realised that his voice would be an ideal fit for singing jazz. He then spent 3 years honing his craft in jazz workshops, jam sessions and performances at the renowned JZ Club in Shanghai.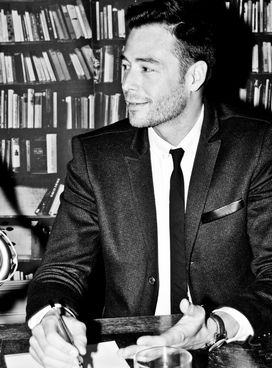 Missing his family and particularly the sight of his equally handsome younger brother, Dominic, Kristian returned from China last year to embark on a full time career in music. It was also at this time when both brothers realised that they had been playing and enjoying the same genre of music.
Although the boys' musical tastes are nicely eclectic, Kristian is nearly obsessive about jazz vocal techniques and Dominic, although more easy-going, even loves jazz singers. Not something many jazz instrumentalists will admit to!
  After performing at a 40th birthday party in beautiful Compton Acres, the duo (now called 'Tall Order' for purely height reasons), received great feedback and have never looked back since!
  Kristian has also been lucky enough to sing for the fabulous swing band, "The Regular Joes", performing at venues such as the Pavillion Ballroom in Bournemouth and all across the UK. He has a lot of experience performing at private events, be it corporate black tie or intimate weddings and birthday parties.
  In addition to performing as Tall Order, Kristian is also available as a solo vocalist for other bands and can perform solo with backing tracks for private events. He can also put together a trio and quartet should you require it. 
James Rawlinson - Chief Sax player
 James Rawlinson attended the Royal Academy of Music in London and has 20 years of teaching and playing experience. He has a deep love of jazz and swing and has performed at the following venues: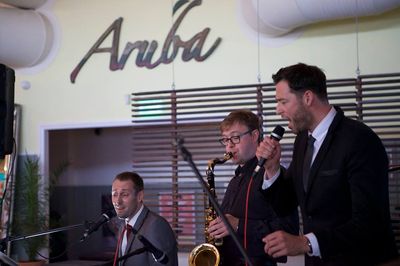 The Ship Inn , Christchurch
Dudsbury Golf Course
The Boathouse, Christchurch
The Old Granary, Wareham
The RAC Club, London
The Mayfair Hotel
The Chewton Glen Hotel, Hampshire
Sandy Balls, Hampshire
Compton Acres, Bournemouth
The Miramar Hotel, Bournemouth
The Print Room, Bournemouth
Buckingham Palace for Coronation 
Poole Lighthouse for Debra Stevenson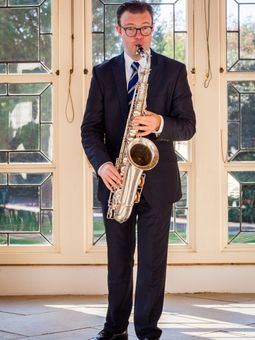 Subscribe to our mailing list
Previous events
Private vintage themed party - 100 guests
Connect with Tall Order jazz band!